Microsoft has launched its new range of gadgets in India. The products include Microsoft Surface Laptop 5, Studio 2+, and Surface Pro 9 Tablet along with various new features. All these gadgets come along with advanced features and specifications.
Microsoft Surface Laptop 5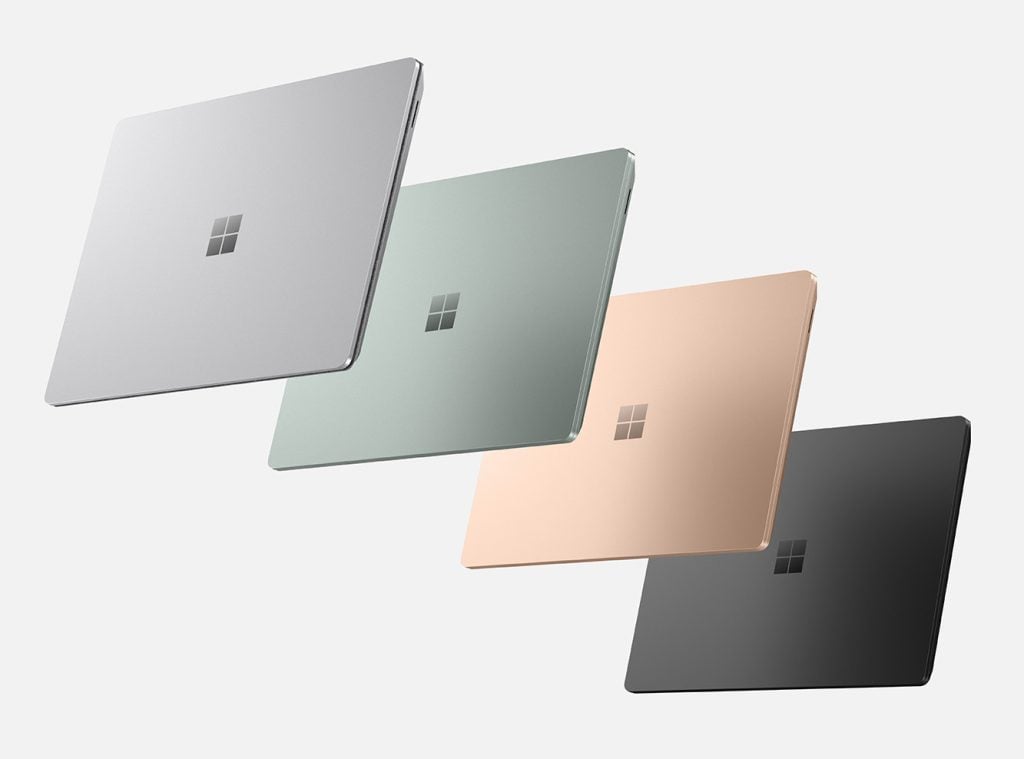 The very first product revealed at the launching event was the Microsoft Surface laptop 5. This product follows the Surface laptop 4 series that was launched last year. The surface series has become one of the top laptop choices for everyone. The Microsoft Surface Twitter account also dropped a poll hinting about the new series. The poll asked the users to predict the event. As per the expected poll results, 64.5 percent voted for "a next-level laptop". The Surface Laptop 5 can be opened with a single hand. It was displayed at the event and people showed positive responses. Microsoft Surface laptops 5 are available in 4 different colors including sage and green. As per expert predictions, this Microsoft laptop is built on the new Intel EVO platform with Thunderbolt 4 ports.
During the launch, the Microsoft team quotes that the laptop is about 50 percent more powerful than its predecessor device. Microsoft Surface 5 has a battery life of 18 hours along with super fast charging. 30 minutes of charging can power up the battery life for 9 hours. The keys are highly optimized and silent for responsiveness. This Microsoft laptop has a 3:2 Pixel Display for 13.5-inch and 15-inch models. These models come with Dolby version ID that provides very sharp contrast and excellent details. Microsoft laptop 5 laptops are very light and sleek. These laptops can automatically adjust color accuracy. Space 5 laptops have Dolby Atmos 3D, spatial processing speakers. The speakers are behind the corners of the keys. At the event, the Microsoft team also talked about the carbon negative foal for 2030.
OS Windows 11 has new features that schedule OS updates when a local grid has clean energy. This laptop series provides various new features including multitasking in Contacts. It also has a new Snap feature along with a new snipping tool and a better connection with Microsoft Windows Studio. All these features improve the work experience. Now Microsoft is also integrating with Apple and providing Apple Music and Apple TV experience in Windows. The new feature includes a system with voice access; you can record your voice. Windows 11 is more secure and has smart app controls to prevent malware apps and scripts from the web.
Microsoft Surface Pro 9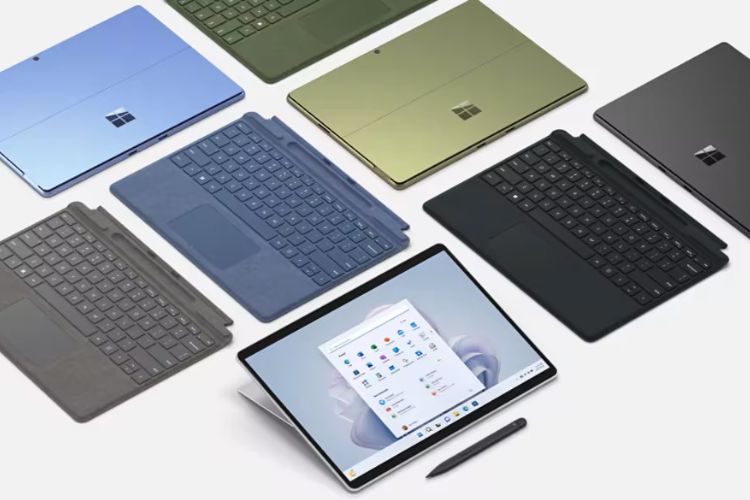 This is the most awaited and expected announcement from Microsoft. The new Microsoft Surface Pro 9 has a new Liberty floral print design in blue. This is a collaboration with London-based design house Liberty. The best feature of Surface Pro 9 is its 5G capabilities. This model is built on an ARM-based Microsoft SQ3 processor by Qualcomm Snapdragon meanwhile other models are equipped with a 12th-generation Intel EVO processor. The battery life of the Surface Pro 9 tablet is up to 19 hours. It has Thunderbolt connectors with a large 13-inch PixelSense display. The size makes this device perfect to use as a hand-held tablet and a laptop (when attached to a keyboard). When the keyboard is detached, a larger space appears between the apps.
The front camera of this Windows tablet is centered and widened. The tablet pen has a microactuator with an ink-focussed view. This makes the writing more smooth that feels like writing on paper. Microsoft Surface Pro 9 5G has an exclusive NPU feature. This feature allows the tablet to focus on the subject even if the subject is moving. It also has automatic framing and blur effects. Surface Pro 9 has a Voice Focus feature that cuts all the background noises.
Microsoft Studio 2+ Desktop
This is the third major product release in the event. Microsoft Studio 2+ has an Intel i7 Quad-core processor and NVIDIA GeForce RTX 3060. These specifications make this device five times more powerful than the original Surface Studio. The desktop device has three Thunderbolt ports and a 4K display resolution with a color depth of DCI P3. This device has both Dolby Atmos and Dolby Vision. The screen is very large enough to create four 14-inch display windows. Microsoft Studio 2+ screen can be easily adjusted with a one-finger push.
Conclusion
All new releases of Microsoft are very appreciated by the audience. The new devices are equipped with better interfaces and security. Microsoft has upgraded the security feature now it can block scripts from the internet and provide excellent protection from ransomware attacks. These gadgets are fast and robust. If any device shows hardware or software issues, you can immediately repair it with 24 Tech Support. Search for laptop repair near me to find reliable technical support. These gadgets have a robust interface and can be repaired on time.