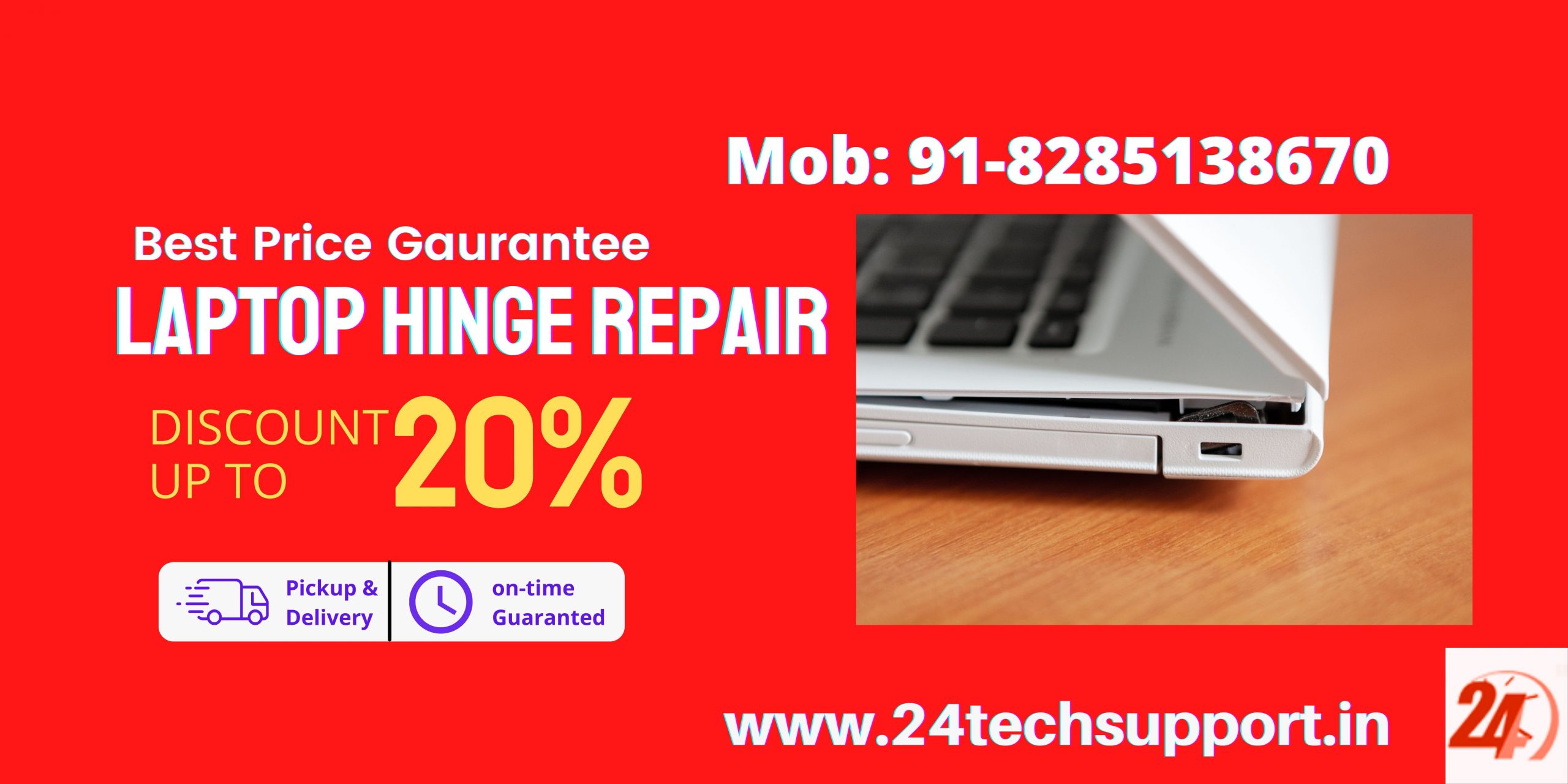 Need to repair your laptop hinge? Your system's screen won't stand or sit correctly if the hinges are broken. Laptop hinges often break when the users drop them mistakenly. Sometimes these hinges break when the user closes the laptop's lid forcefully. Fixing broken hinges is very different as once they crack they are nearly impossible to use. Trying to fix your damaged hinge manually is not a good idea. Get the laptop hinge repaired professionally. In most systems, laptop hinge damage is not taken under warranty repair. Our expert technicians can repair your laptop hinge in no time. We also provide hinge replacement services.
Whenever your laptop's hinge gets damaged, get it repaired immediately. Using the system on broken hinges can damage the display. Fixing a laptop's screen may cost a lot. You should repair the hinges before your device faces more issues. These hinges can also damage with time. Without working hinges, your laptop is useless. At 24 Tech Support, we offer the best laptop hinge repair services. Whenever the hinge breaks, contact our team and prevent future damage. We have highly trained technicians who can fix laptop hinges of any brand profoundly.
Get the best laptop hinge repair services
24 Tech Support is providing expert support for hinges and other laptop part repair services. With years of experience, our technicians can repair your laptop in no time. Our team is providing round-the-clock services to you. You can dial our phone number and get the laptop hinge repair services immediately. At 24 Tech Support, we are also providing laptop keyboard repair, motherboard repair, screen replacement, USB port repair, laptop overheating solution and various other services. Our company is providing you with repairing services at very budget-friendly costs. You can get the repairing services at your doorsteps. Contact 24 Tech Support via email, phone call, or live chat and get your laptop repaired immediately.